American celebrity fashion designer Anand Jon was born on November 28, 1976, in India. Determined to succeed as a fashion designer he moved to the U.S. at the age of 17, hoping to realize his dreams and build a career in the fashion industry.
He arrived in America through an international scholarship program from the Art Institute of Fort Lauderdale where he studied fashion but only for a while. After a few semesters, he was transferred to the highly acclaimed Parsons New School of Design, from where he graduated in 1998 with a degree in fashion design and communication. His original luxurious designs in which he experimented with fine art and fashion, attracted the attention of the right crowd and led him to America's Next Top Model.
In the spring of 1999, Anand Jon launched his debut clothing line and got featured in some of the nation's most elite fashion magazines. His innovative use of traditional, Indian-influenced fabrics, combined with unique bead patterns, as well as his intricate embroideries, distinctive use of color and rich aesthetic attracted the attention of some high-profile celebrities and helped him establish himself as an international Brand. Anand Jon cemented his status as a visionary fashion designer and became even more popular, showcasing his fashion line dominated by gold embroidery on international prestige fashion shows.
His creations quickly got sold at exclusive stores, and Anand Jon Alexander was listed by Newsweek as one of the hottest new designers to watch. He was also recognized for moving the fashion boundaries and was even given the title of cultural ambassador. Forming alliances with fashion talents across the world, additionally helped him became one of the most demanded fashion designers. In a relatively short period of time, he took Hollywood by storm and penetrated America's luxury markets. He is best known for his luxurious, unique designs, often inspired by the exotic Eastern cultures.
His latest plans go along with his desire to transcend fashion. Versace, he says, was an inspiration because he was "more of a cultural phenomenon than a designer." Ideally, Jon would like to make an impact beyond the catwalk and the red carpet. "I know ultimately I'm just a glorified tailor," he says. "But as in any profession, if you're a gloried tailor with a purpose, then the sky's the limit.
His exquisite luxury designs helped him get to the top 12 new fashion brands of the future. Anand Jon won the SASA Award for a breakthrough in Arts and Business, and after a while, he created his first handbags and fine jewelry line. The rising star was also chosen as the winner of the prestigious Fashion week of America's International New Star" Designer Award and was named "Best New Designer" by the People's Choice Award. Anand Jon was influenced by both the exotic East and the modern West, which resulted in dramatic and intricate collections, worn by celebrities and even royalties. Due to his remarkable evolution, he was regularly featured in fashion magazines. His transcendental yet modern creations which reflect a unique balance of exotica, art, and technology continue to impress the fashion world.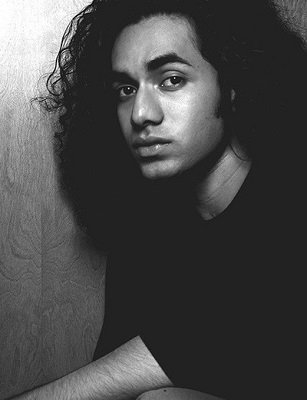 Newsweek Magazine included Anand Jon in their "Who's Next" for 2007. He won "Rising Star" awards including "Best New Designer" (Fashion Week of Americas in 2003) and "Designer of the New Year" at the Vancouver Fashion Week. Next came Wall Street funding and Anand Jon had become fashion's rising star.
An award winning rising star in the fast paced high fashion world (www.anandjon.org), Anand Jon combined his exotic Indian culture with New York edginess that made him extremely successful. "if you were a wannabe, he was the perfect coat tail to ride on" says Sharon Waxman founder of Thewrap.Com in her New York Times article. The notoriety subsequently made him a target for unscrupulous persons. Following a slew of salacious allegations in 2007, Anand Jon was secretly indicted for an astonishing 59 counts in Los Angeles, CA, another 49 counts in New York, NY, three counts in Dallas, TX, and one count in Houston, TX. However, afyer6tje damage was done at the Los Angeles trial to get a high profile wrongful conviction the, truth began to surface and the entire illusion multi-jurisdiction prosecution crumbled, one case after the other.
The Los Angeles case was the opposite of "overwhelming evidence of guilt." On the eve of the jury trial, the prosecution dismissed nearly three dozen counts (and the majority of the complainants) against Anand Jon. The jury was hopelessly deadlocked for almost two weeks on the remaining counts; eventually (after numerous anomalies and continuances) they returned a mixed verdict ( not guilty, guilty, and a handful of \hung\) that included one count of rape solely based on testimony of an adult woman (the only complainant to make a police report within a day or get medical assistance) whose medical report/rape kit was NEGATIVE and stated "No Assault Related Findings."
Because favorable (Brady) evidence was withheld during the prosecution and trial by the lead law enforcement agency (Beverly Hills Police Department "BHPD") until 2016-2018, it allowed prosecutors to inject voluminous, harmful false evidence to be presented at the Los Angeles trial. Neither the Los Angeles jury, nor the courts (trial, appellate, or initial writ files) were provided a full and fair picture of the facts. These deliberate tactical delays by law enforcement were in turn were used to deny relief in the trial court when it cited Anand Jon's alleged "untimeliness" as a procedural bar to Anand Jon Alexander's initial writ(2013-2016 Not only does the evidence recovered post-trial undercut the prosecution's case in chief, but Anand Jon's acquittal would have been virtually assured. For example, the same out of state cases that were resolved in Anand Jon's favor were the very same unadjudicated \corroborating evidence\ used by the L A prosecution to mislead the jury into falsely believing that Anand Jon used drugging, possessed "illegal child porn" on his computers, and had a "very rich history of sexual violence" in other states. The prejudice resulting from this false evidence the fraudulent presumption. Of guilt and subsequent deception was enormous.
AWARDS, HONORS, & CREDENTIALS
Apart from being the winner of the prestigious Fashion week of America's International New Star" Designer Award in the year 2002-'03, Anand has also won several acclaimed awards, honors and credentials such as
Asia Society Guest of Honor 2004, Asia on my mind.
Winner of Peoples Choice Award "Best New Designer"2002, Dans Papers
Winner of SASA 2004 Award for breakthrough in Arts and Business.
Indian-American Kerala Cultural & Civic Center Outstanding accomplishment Award 2002
Selected Top 12 new fashion brands of the future in the world by In Style Europe 2001-2002.
Parsons School of Design official Jury starting 2004.
Helping Hands Charity with M Night Shyamalan, Anand Jon & Ms Universe'03 Amelia Vega
Selected by A Magazine as among the Top 21 Asians to watch out for in the 21st century
Selected as one of the 25 "Faces of the Future" leaders of the new millennium by India Today.
Selected for the prestigious NYC 2000 by Mayor Guiliani among the top 70 designers in the world
Picked as one of the Top looks of the Millennium /NYC 2000 – Oprah Winfrey show "Oprah"
Official International Spokesman for CARE International children's charity
Judge for Miss India 2002
Judge for FEMME 2003 with FUBU & E!'s Leon Hall
The Shakespeare Theater (Hamptons, the Peter Beard mansion) Costumes by Anand Jon '01
Special Host of Iceland Fashion Week (with Patricia Fields of Sex & the City/ HBO), MTV Asia, MTV.
Selected to be the official host (co hosted by Ms Universe 2003 and Michelle Rodriguez) of the US ARMY/USO July 4th 2003 celebrations at Fort Dix, NJ.
The Fashion Group Int'l, Member NYC 2003 selected / sponsored by Margaret Hayes, President of FGI.
Profiled designer in Tyra Banks, America's Next Top Model, 2003.
Selected to co-host the first ever MTV Asia Fashion awards 2003.
Picked on ABC & A &E "American Royalty" series as the "It Designer" who launches "It Girls" featuring Amanda &Lydia Hearst, Paris & Nicky Hilton, Ivanka Trump. Lauren Bush(other "It Makers" included Richard Johnson / Page Six, Patrick Mc Mullan and Michael Musto of Village Voice)
Runway features debuts of Amanda Hearst, Michelle Rodriguez, Mya, Izabella Miko, Ananda Lewis, Princess Olivia of Spain, Max Tucci the Count of Florence and featured Paris Hilton, Nicky Hilton, Lydia Hearst.
Selected as one of the "Sexiest South Asians in America" Bibi 2004
Listed in Newsweek's "Who's Next in 2007?" (read more)
Selected by Newsweek as one of the most successful South Asians in the world 2004.
Selected in the NR Eyes 50 most Influential Indians in the world (Book and TV series) 2004
Was placed in PaperMag's "The 10 Biggest scandals that Rocked Downtown since the 70's" (read more)
Was selected in the WMagazine's "Fashion Scandals of the past 40 years" (read more)
Was the center of attention in NYPost's "Designer Rapist Anand Jon Still has 48 sex-attack counts dropped, still faces 54 years" (read more)
Perez Hilton wrote that "Designer Anand Jon gets mini victory in court" (read more)
Was featured in NewYorkSocialDiary's "Designing for a higher cause" (read more)
With such a long list of credentials and a rising career, everything was going his way until a fateful day in 2007 when he was convicted for count of forcible rape, an attempted kiss, touching on the thigh (sexual battery) by the Los Angeles court even though the evidences were in his favor. Anand passed the lie detector test and a negative rape kit. This was a real TRAVESTY OF JUSTICE. Presently Anand Jon is kept at the Riker's Island jail in New York waiting for his fresh trial, fighting against the odds of injustice meted to him.